CASBHC is an advocacy and networking organization committed to increasing access to quality health care for all children and adolescents in Connecticut schools.
What is a School-Based Health Center?
Connecticut's School-Based Health Centers (SBHCs) are comprehensive primary health care facilities licensed as outpatient clinics or as hospital satellites. The SBHCs are located within or on school grounds and serve students in grades pre-K-12. Multi-disciplinary teams of pediatric and adolescent health specialists staff the health centers, including nurse practitioners, physician assistants, social workers, physicians and in some cases, dentists and dental hygienists.
A school-based health center is not the same as the school nurse's office. School nurses and SBHCs work together, and school nurses often refer students to SBHCs because they can treat and resolve student health problems. All SBHC services are confidential. Parents must sign a Parent Permission Form for students to receive benefits. SBHCs can also bill Medicaid and HUSKY A & B health insurance for services provided to students covered by these health plans.
Background
The Connecticut Association of School Based Health Centers (CASBHC) is a statewide network of 83 school-based health centers (SBHCs) currently operating in 22 Connecticut communities serving 20,000 students annually. The group was established in 1994 and received its 501(c)(3) nonprofit designation in 1996. Over the last decade, members of CASBHC have collectively established a strong base of support for School-Based Health Centers in Connecticut through community engagement, quality services, advocacy and effective marketing.
The Making the Grade grant program of the Robert Wood Johnson Foundation and the Preventive Services Improvement Initiative has improved the quality of comprehensive services in school-based health centers for children and adolescents.
History
The first Connecticut comprehensive school-based health center, the Body Shop, was established in 1981. The Body Shop is still in operation, meeting students' health needs attending New Haven's Wilbur Cross High School.
The health center was created in partnership with the New Haven Board of Education, the Fair Haven Community Health Clinic, Yale-New Haven Hospital Adolescent Medicine Department and the Robert Wood Johnson Foundation. A few years later, the City of Bridgeport established the first state-funded SBHC.
Services CASBHC Members Provide
SBHCs provide primary medical and mental health services to students enrolled at the site school, regardless of ability to pay or insurance coverage. SBHCs emphasize prevention, as well as the early identification and treatment of physical and mental health concerns.
SBHCs are licensed by the State of Connecticut and provide the following:
Treatment of acute injuries and illnesses (such as colds, ear infections, sore throats, and skin problems)

Routine checkups

Physical examinations and health screenings

Immunizations

Prescription and dispensing of medications
Mental health services and screenings

Laboratory testing

Diagnosis and treatment of sexually transmitted diseases

Nutrition counseling and weight management

Crisis intervention
Individual, family group counseling

Oral health screening, and in some sites, full dental care

Referral & follow-up for specialty care

Health education
Partnerships
The Connecticut Department of Public Health partially funds Connecticut school-based health centers, combined with local Board of Education, municipal, and local private funds.
SBHCs have the endorsement of several professional health organizations, including the:
CASBHC represents SBHCs on statewide councils and committees, including:
Advocacy and Legislative Priorities
CASBHC's Legislative Priorities 2021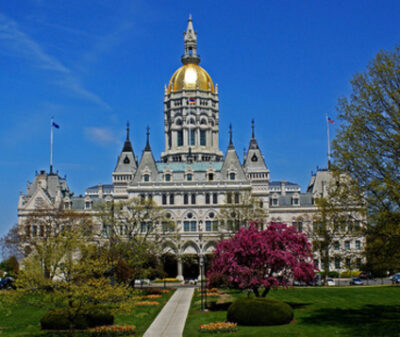 State Legislative Priorities:
Maintain funding for all School Based Health Centers in state budget.
Continue to work with legislature to advocate for maintaining current State funding allocation for direct service delivery.
Work with CASBHC membership to apply successful advocacy strategies as well as new strategies to reach out to legislators to increase support for SBHC funding.
Target education and outreach to new legislators and legislative leaders as well as less-seasoned legislators to increase the number of Legislative Champions for SBHCs.
Advocate for further expansion of School Based Health Center (SBHC) and Enhanced School Health Services Sites (ESHS) to areas of the State where access to health care is limited through increase in state funding.
Conduct an environmental scan to identify areas of state where access to quality and affordable mental health care services for children is limited due to various barriers, including: geographic/transportation, mental health professional shortage area, lack of insurance (i.e. Northwest and Northeast corners of the state)
Promote to State SDE, school district administrators, Health Directors, town officials and legislators how SBHC and ESHS services can effectively fill the health care service gaps.
Advocate for the expansion of HUSKY eligibility.
Include in conversations with legislators
Educate membership re: importance of HUSKY for parents and kids to centers' sustainability
Participate in Medicaid Strategy Group campaign—events, actions, etc.
Extend the deadline for Department of Social Services/Medicaid reimbursement of telehealth audio-only service delivery.
Monitor existing bills to expand / extend telehealth reimbursement
Participate in public hearings / testify on the value of telehealth services for SBHCs
Federal Legislative Priorities:
Work with the School Based Health Alliance and other national partners to advocate for Federal funding through the Hallways to Health bill to offer funding to state based school-based health center organizations for the express purpose of providing technical assistance to existing and developing SBHCs within each state, including:
   provide advocacy, training, and technical assistance to school-based health centers, including maximizing Federal and State resources;
   support the development of school-based health centers;
   enhance the operations and performance of school-based health centers;
   work with centers to ensure compliance to core standards.
Sharing Our Stories Booklet
Real students share their stories about the services they received in their school-based health centers. We produced this beautiful publication in partnership with the 2013 Connecticut Health Leadership Fellows. Learn more about the services school-based health centers provide and students' perspectives.
Share your Story Below!
Share Your School-Based Health Center Story