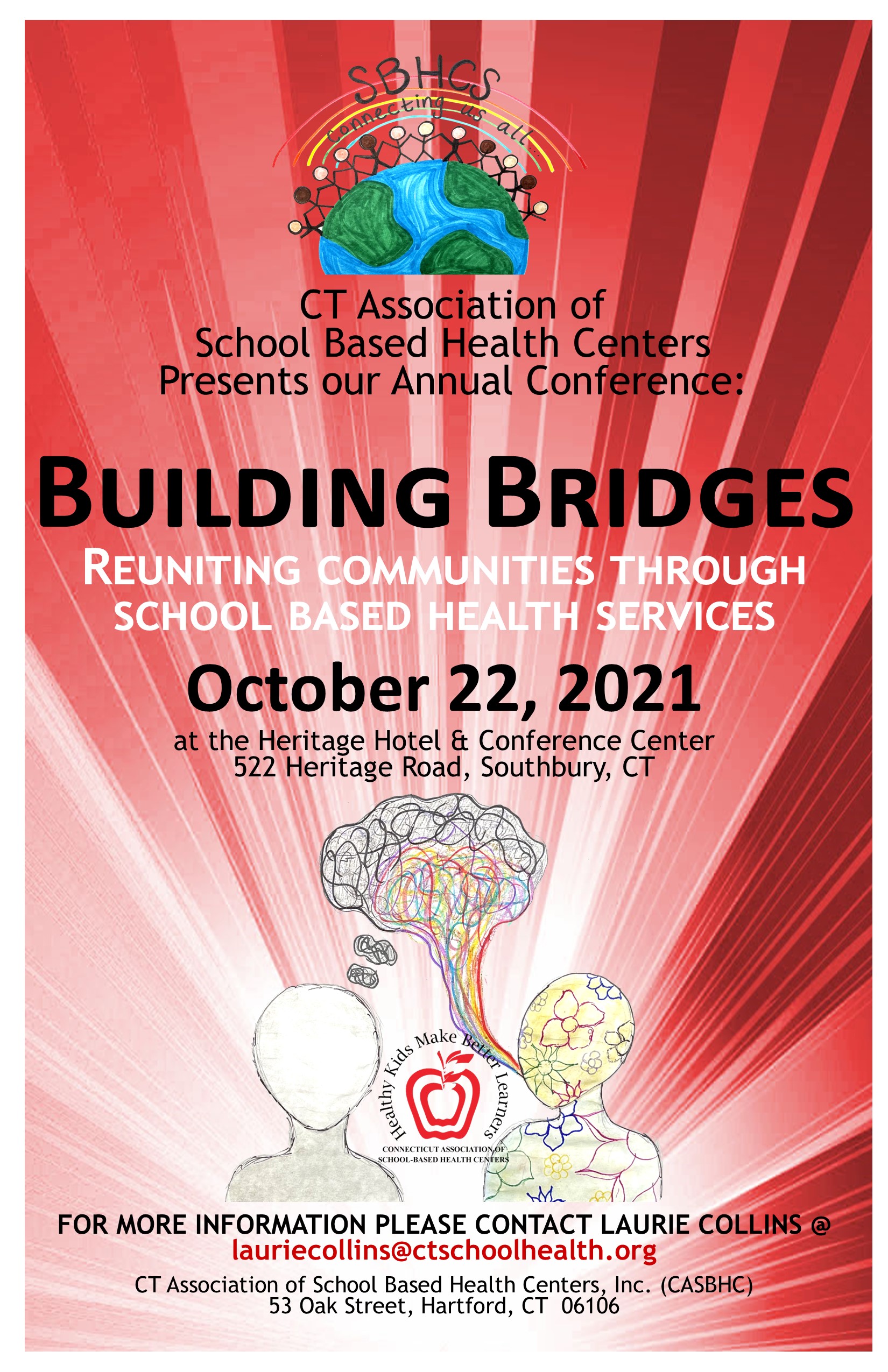 What a great success! Thank you to all of the 2021 conference speakers, sponsors and exhibitors.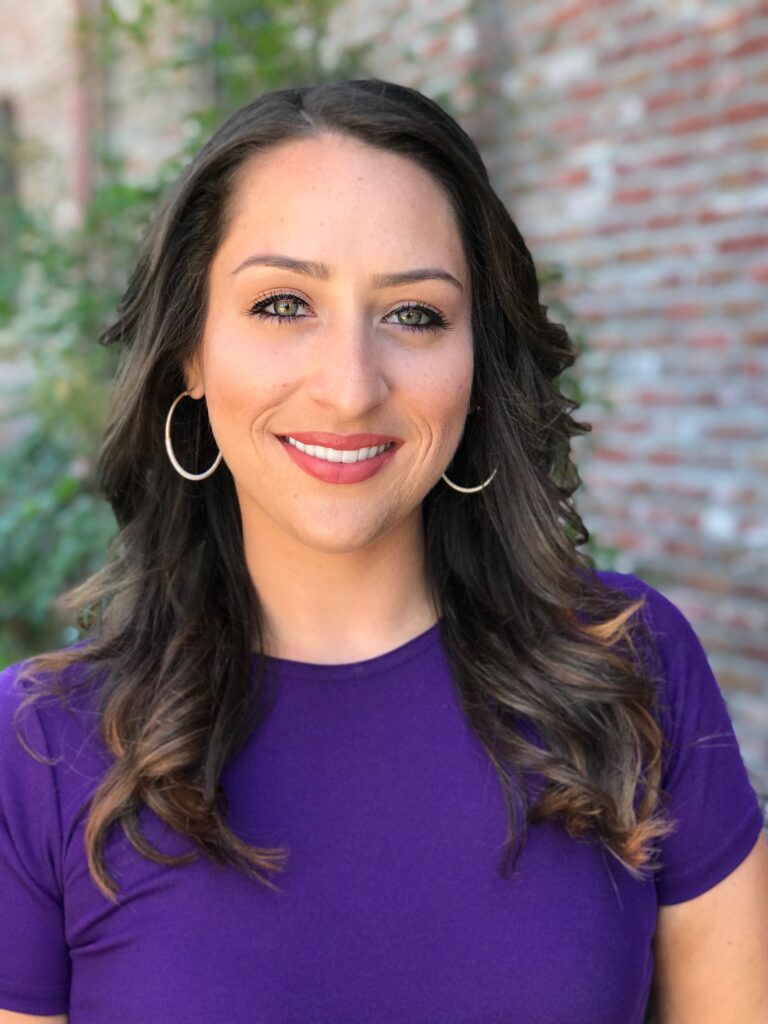 Keynote
DR. HANNAH K. DA CRUZ
Understanding Traumatic Stress And The Impact Of COVID-19 On Youth
Dr. Hannah is a compassionate and dedicated licensed Multicultural and Trauma Informed Psychologist with 10 years of experience working with individuals and communities to promote mental wellness. She is passionate and driven to help systems thrive in our communities. Professional experience includes public speaking, training, teaching, consultation, psychological assessment and therapy. Dr. Hannah has worked in several systems that care for some of the most vulnerable youth and families in the San Francisco Bay Area. Dr. Hannah brings expertise in the psychology of trauma, effectively reaching underserved communities and engaging in strengths' based transformational healing.
As we return to the 'new normal' we can be certain that both youth and all youth-serving providers will need additional support and psychoeducation as we continue to experience the impact of the COVID-19 pandemic. The purpose of this presentation is to share knowledge in an encouraging way as we begin to rebuild and reset. This body of knowledge can be useful to all youth-serving providers and individuals involved in youth-serving environments. Dr. Hannah delivers this information by helping individuals understand what traumatic stress looks like without leaving participants feeling the weighed down by the subject matter. Dr. Hannah provides vignettes and engages in storytelling to bring the data to life, while prompting critical thought and application of new learning. This presentation is centered around evidenced based research and trauma informed practices geared toward risk prevention in youth and the promotion of mental wellness. This is the first presentation of a 2-part series. Part-1 will foster an understanding of foundational concepts about childhood traumatic stress, how to identify traumatic stress in youth, understanding what is going on in the brain, and protective factors that assist youth struggling with traumatic stress. More information on strategies to assist youth struggling with traumatic stress will be discussed in detail during Part-2 of the series.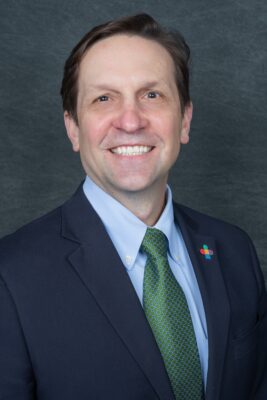 Lunch Presentation
DR. DAVID KROL
Dr. David Krol, a pediatrician, serves as Medical Director of the Connecticut Children's Care Network. Dr. Krol brings over 20 years of experience and leadership in clinical practice, policy, research, education, administration, and advocacy.
A graduate of the University of Toledo, he received his MD from the Yale University School of Medicine, and completed his residency in pediatrics at Rainbow Babies and Children's Hospital, Cleveland. He received an MPH from the Mailman School of Public Health, Columbia University and is an alumnus of the Robert Wood Johnson Clinical Scholars program and a former Bush Fellow in Child Development and Social Policy at Yale University. Dr. Krol is a diplomate of the American Board of Pediatrics and a Fellow of the American Academy of Pediatrics.
The presentation will focus on three key areas: the transition of health care system from fee for service to value based care, the Connecticut Children's Care Network and its efforts to help pediatric providers navigate that transition, and how collaborations between organizations like the Connecticut Children's Care Network, CASBHC, and its members might build bridges between pediatric primary care offices, children's hospitals, and school based health centers to improve quality, value, and health outcomes for pediatric populations. The presentation will combine didactic presentation with audience engagement to share experience, knowledge, and creative approaches.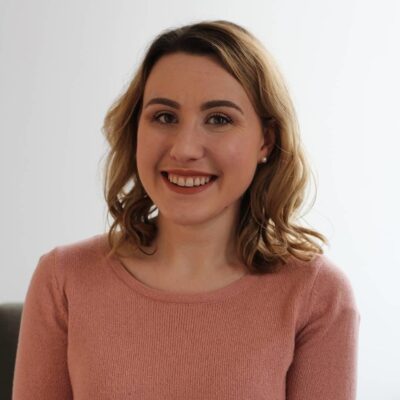 A1 : Bridget Koestner  -
How Should You Respond When a Child Discloses Sexual Abuse?
Bridget Koestner (she/her/hers) is the Youth and Education Services Coordinator at the Connecticut Alliance to End Sexual Violence (The Alliance), after several years providing direct service to survivors of sexual violence first as a victim advocate through a local crisis center, and then as a post-conviction victim advocate on several sex offender supervision units statewide. In her current position, Bridget provides the Alliance's member centers as well as campus, K-12, and other community partners with technical assistance, resources, training programs, and additional support. She also lends her assistance to relevant Alliance policy efforts. Bridget believes in the importance of prevention work, intersectionality, and empowerment & survivor-centered services.
Child sexual abuse (CSA) is a pervasive issue in each of our communities in Connecticut and the United States, and survivors are impacted in their youth and throughout their lifetimes. This significant public health problem requires early intervention from qualified individuals to adequately address short and long term physical, mental, and sexual health impacts. In school, children experiencing CSA are impacted in their academic and social development. As professionals in educational settings, you have a unique opportunity to have a positive impact on the lives of these children through identifying CSA and intervening effectively. Given the increased risk of CSA presented by the Covid-19 pandemic, it is a critically important time for us all to be prepared to respond. Though we acknowledge that response isn't easy, during this session, the participants and facilitator will work together to build confidence and skills to support students in these situations.
This session will increase participants' knowledge of child sexual abuse and its impact in the context of modern research and current events. Participants will learn how to identify the risk factors associated with youth experiences of sexual violence and recognize red flags associated with this abuse. This interactive session will explore best practice in responding to a child who discloses having experienced sexual abuse, and provides an opportunity to apply these skills to hypothetical scenarios in order to increase capacity and confidence in responding to these incidents. Participants will be informed of essential resources in our communities for children and families.
 A2: Nataliya Korostensky, MS RD CDN 
 Pediatric Obesity: Nutritional Perspective
Nataliya is a Registered Dietitian with undergraduate degrees in Psychology and Nutrition and Dietetics, and a master's degree in Human Nutrition. She currently works in the clinical nutrition field, with the majority of her experience being in transplant, GI/cardiac/hepatology/renal nutrition, nutrition support, and pediatric nutrition. She has worked as a transplant dietitian at YNHH since completing an internship three years ago and loves working with the pediatric population.
Nataliya has been interested in the intersection of food, nutrition and health for almost her entire life thanks to her diverse background and upbringing. She was born in Ukraine and moved to U.S. just before starting kindergarten. She grew up with an acute awareness to the differences in food cultures (our preferences, our traditions, our values) and how these can impact health beliefs. She approaches medical nutrition therapy with a patient centered approach with emphasis on the social-cognitive aspect of health behaviors and loves helping her patients and their families achieve better health through diet and lifestyle changes.
The presentation will review the etiology and definitions of childhood obesity. It will include statistics on the local and national scale, outline the multi-factorial causes of obesity, and discuss the nutrition-focused interventions that can be implemented though education, community activities, and counseling for this population. Social, economic, and physiological components of pediatric obesity will be reviewed and discussed. Case studies will be utilized in order to present information in a more hands-on and relatable way. Nutrition focused interventions will then be introduced and applied based on the specific circumstances in the case studies. Participants will have the chance to practice using nutrition interventions in theoretical case studies, as a way to practice the newly acquired skills.
A3: Dr. Thomas S. Murray MD PhD
COVID Risk Mitigation Strategies in Schools: Past, Present, and Future
Dr. Murray received MD and PhD degrees from the University of Connecticut. He completed his residency in pediatrics and fellowships in pediatric infectious disease and medical microbiology at the Yale School of Medicine/ Yale New Haven Children's Hospital. (YNHCH). He was a founding faculty member of the Frank Netter MD School of Medicine at Quinnipiac University in 2011 and was selected as an Outstanding Faculty Scholar in 2014. Dr Murray returned to the Yale School of Medicine Department of Pediatrics, Section of Infectious Disease and Global Health in 2018 as an Associate Professor and as the Associate Medical Director for Infection Prevention at YNHCH. He has been actively involved in planning risk mitigation strategies to prevent the spread of COVID-19 within the hospital and within the community working with numerous organizations, summer camps and schools to help them re-open safely. In 2021 the Department of Pediatrics awarded him the Norman J. Siegel Faculty Award for patient care, generosity, collegiality, and leadership for his COVID-19 related activities.
This will be an interactive workshop with participants breaking into small groups to determine the level of risk and how to approach COVID-19 exposure in educational settings. The purpose is for the audience to leave with enhanced knowledge of how the SARS-CoV2 virus spreads, the rationale for different risk mitigation strategies, which work best and why. Finally at the completion of the session participants will have information to share with parents and colleagues about the current state of the pandemic and how children can be safely educated in person in schools. Each scenario will be followed by a review of the evidence supporting different risk mitigation strategies including masking, improved air flow/exchange, distancing, and contact tracing.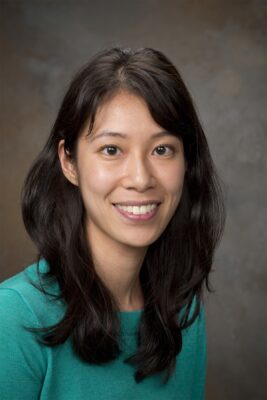 A4 : Dr. Youngsun Cho
 Motivating the Child and Adolescent Using a Developmental and Neurological Perspective
Youngsun Cho is a child and adolescent psychiatrist and Assistant Professor at Yale University in the Child Study Center and Department of Psychiatry. Her research uses neuroimaging to examine the effects of motivation on cognition. She is particularly interested in understanding how psychiatric illnesses such as depression and schizophrenia impact developmental trajectories in children and adolescents. She primarily sees patients in a hospital setting and enjoys working with patients and families of all ages. Her research is funded by the National Institute of Mental Health and the Brain and Behavior Research Foundation.
Motivation is a complex concept that encompasses several constructs, including reward processing and goal-directed behaviors. To fully impact behavior, motivation necessarily must affect 'downstream' processes, such as cognition. The links between motivation and cognition are only beginning to be understood and researched with respect to neuroscience, development and psychiatric illnesses. Motivational effects on cognition are particularly important to understand in children and adolescents because the associated brain systems continue to rapidly develop until young adulthood. In addition, some of this development can be vulnerable (or resilient) to a child's life experiences and innate ability, influencing their capacity to eventually successfully transition to adulthood. In this interactive talk I propose to discuss the complex concept of motivation from a neurobiological and developmental perspective, with an eye towards practical application for educators and clinicians. I will further discuss how motivation impacts cognition, with a specific focus on working memory and cognitive control. For these aspects, I will draw upon my own research and the research of others, as well as my perspective as a child psychiatrist. Finally, I will discuss the importance of keeping in mind the child as a whole individual when thinking about motivational considerations for a child or adolescent. The format of the proposed talk will include some didactics, and some interactive elements, with the overall goal of providing educators and clinicians a developmental perspective on how to approach motivation in children and adolescents.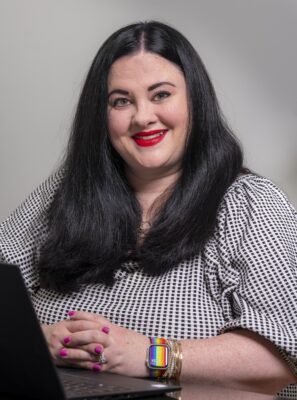 A5: Natalie Zwerger   
SBHC through a Racial Equity Lens
Natalie is a long-time educator and advocate who joined RE•Center as Executive Director in July of 2021. For two decades, she has fought for equity, racial justice, and liberatory education. As a white Puerto Rican cis-hetero, non-disabled woman, she is driven by an ongoing interrogation of where folx are situated in both historical and contemporary oppressions. Her expertise includes elevating critical consciousness, dismantling systems of oppression in educational settings, and centering Black & Brown youth and youth from historically excluded identities in teaching and learning. Natalie earned a Juris Doctorate (J.D.) from Northeastern University School of Law, a master's of Education (M.S.Ed.) from City College, and a B.A. in Sociology from Tufts University. She leads a team of practice leaders, consultants, and co-conspirators who work nationally to ensure systems operate against embedded racial injustice, white supremacy, and persistent inequity. Natalie coaches organizational leaders, Board members, superintendents, district leaders, university faculty and staff, racial equity consultants, instructional coaches, equity coaches, undergraduate and graduate students and PK- 12 educators on advancing the principles of equity and racial justice. In her free time, she is reading & exploring the world through the eyes of her toddler. She can be found cooking, making her HGTV dreams come true, and conducting critical race analyses of tv shows and movies.
This session on School-based health care through a racial equity lens will serve to: 1) offer participants the opportunity to self-reflect on where they are situated in both historical and contemporary oppression & how that positionality might impact the services they provide, 2) define a racial equity lens, and 3) afford space to engage around the application of that lens in supporting young people in schools. Participants will be engaged through critical self- reflective activities, multi-media storytelling, and case study methods. Attendees will have a sense of what racial equity looks like in practice.
B1 : Dr. Danielle Davis
Vaping, Juul and E-Cigarettes
Dr. Davis is an Associate Research Scientist in the Department of Psychiatry at the Yale School of Medicine. She received her PhD in Experimental Psychology from the University of Vermont in 2019 and completed a NIDA T32 Postdoctoral Fellowship focused on addictions in the Division of Substance Abuse at the Yale School of Medicine in 2021. Dr. Davis' current research interests are understanding the influence of flavors in tobacco products on use behaviors among both youth and adults, developing innovative tobacco cessation interventions for youth, and exploring how tobacco control policies, such as flavor regulation or product restrictions may uniquely effect especially disparate populations.
This workshop will include the evolution of vaping among youth and what is currently trending. More specifically, we will discuss the innovation of the vaping devices, the multitude of flavors, and the comparison of an electronic cigarette to the traditional tobacco products. The focus will be on the potential health concerns, including nicotine addiction, flavor toxicity, and respiratory impairment from vaping exposure. We will explore current and potential tobacco regulations and how they can impact the youth vaping culture. This workshop is an opportunity to share ideas about the vaping epidemic among youth, discuss ways to educate youth about e-cigarettes, and discuss available cessation programs for youth. We will come together to address the role of family in this widespread issue and ways in which school districts can challenge vaping in the academic realm. We need to explore objectives in how to reverse this epidemic through prevention and intervention efforts on all levels, combatting peer pressure and debunking the misperceptions about the safety of vaping by youth. Through the use of PowerPoint slides, show and tell, and an interactive discussion, participants will be diving into the challenges of the youth vaping explosion.
B2 : John Marsicano, MS  
Social/Emotional Learning: An Attachment Perspective
John Marsicano is a graduate of UCONN with a major in psychology. He did a year of graduate work at Boston University in behavioral neuroscience where he studied functional neuroanatomy, cerebral dominance and human neuropsychological assessment with the late and distinguished neuropsychologist Edith Kaplan.  After some time off, Marsicano returned to school and earned his MS and Sixth Year Certificate in school psychology and has a Sixth Year Certificate in educational leadership.  He is an avid and ongoing student of attachment theory and its application in professional educational practice.  This highly researched and validated theoretical framework informs his thinking about and implementation of social emotional learning practices.
This presentation will utilize a multimedia approach (lecture, video, discussion) to convey content about social/emotional learning (SEL). Participants will understand what makes a good theory and why one is needed. Attachment Theory (AT) will be presented as the most efficacious theory to guide understanding of SEL. Attachment Theory will be reviewed in brief historical outline as well as in relevant detail including its evolutionary and developmental function. Attachment classification systems of infants will be explained and how they play out later in the lifespan including classrooms. Internal working models (IWMs) will be discussed including what they are, why they exist, and how they work. Participants will review relevant findings from affective neuroscience. The presentation will build to the well supported and obvious conclusion that supportive relationships matter in schools no less than in life and are key to making our students better learners.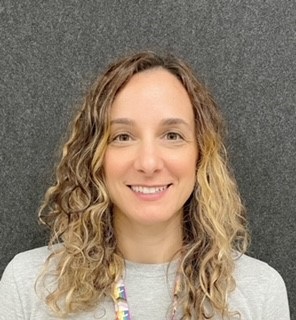 B3: Nicole Casbarro, APRN, FNP
School Gardens through SBHCs
Nicole Casbarro, APRN, FNP-c is a family nurse practitioner who has worked in SBHC's since 2016. She has a passion for pediatric care and is currently pursuing a DNP at UCONN where her focus is Food Insecurity, Food Justice and Childhood Obesity. In her current role at Community Health Center, Inc., Nicole is the medical lead for the Therapeutic Greenhouse program at three SBHC's in CT.
Community Health Center, Inc was awarded a Health and Human Services (HRSA) grant to create therapeutic greenhouse gardens on the property of three schools. Then the pandemic hit. We learned to persevere and adapt, on the road to building a sustainable program that is administered through the SBHC. Sharing the background of our journey we will discuss 1)Teaching Food Literacy in the garden, 2) The garden as a tool for food justice, equity and anti-racism 3) how to increase SBHC income, provider visits and enrollment numbers through the garden program 4) ideas for sustainability. In addition to lecture we will have a few hands-on activities and examples from the children's curriculum.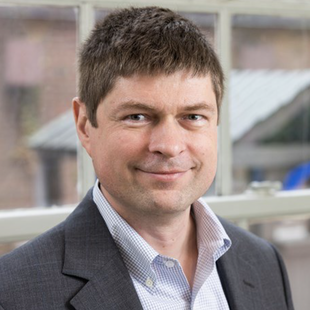 B4: Dr. Dennis  Sukhodolsky
Irritability and Anger: Helping Children Manage Emotions
Dr. Denis Sukhodolsky is an associate professor in the Yale Child Study Center and the author of the book Cognitive-Behavioral Therapy for Anger and Aggression in Children. He also directs a lab at the Yale Child Study Center that conducts clinical research on treatment and brain mechanisms of irritably in children with autism spectrum disorder and disruptive behavior disorders. Dr. Sukhodolsky is a clinical psychologist and, in addition to his research, he works with children and families at the Yale Child Study Center and teaches a course on cognitive-behavior therapy to the child psychiatry fellows at the Yale School of Medicine.
This workshop will focus on childhood irritability and its manifestation in school settings. Irritable mood and related behaviors, such as temper tantrums and anger outbursts, are common problems in children and adolescents. This presentation will discuss current approaches evaluation and management of irritability including school-based cognitive-behavioral and parenting interventions.  Specific discussion will be focused on the issues of irritability in children with neurodevelopmental disorders including autism spectrum disorder and ADHD. The workshop will include practical, yet evidence-based strategies that engage and improve mechanisms of socioemotional functioning that are impaired in children with high levels of irritability. At this workshop, participants will learn about current approaches to psychological assessment and treatment for irritability and leave with new strategies to add to their toolbox for helping calm children's temper flare ups.  The presenter, Dr. Denis Sukhodolsky is an Associate Professor in the Yale Child Study Center and the author of the book Cognitive-Behavioral Therapy for Anger and Aggression in Children. In addition to his clinical research, Dr. Sukhodolsky works with children and families at the Yale Child Study Center and teaches a course on pediatric irritability and disruptive behavior disorders to the child psychiatry fellows at the Yale School of Medicine.
B5 : Jessica Peck DNP, APRN, CPNP-PC, CNE, CNL, FAANP, FAAN
Human Trafficking: Engaging and Equipping Schools for Effective Response  
***This presenter will be live – streamed and not in physical attendance ***
Dr. Jessica Peck is an expert pediatric nurse practitioner and anti-trafficking advocate who provides innovative, visionary, and award-winning leadership to develop and lead inclusive and diverse interprofessional teams to provide outcomes of high-quality health care. Dr. Peck is a recognized and published national and international expert about human trafficking. She served as founding Chair of the Alliance for Children in Trafficking, a national campaign of the National Association of Pediatric Nurse Practitioners Partners for Vulnerable Youth, where she works with other national organizations to equip healthcare professionals to combat human trafficking of children and advocates for other vulnerable youth populations. Dr. Peck worked with the US Department of Health and Human Services as part of an interprofessional team to create a set of core competencies for health care professionals caring for trafficked individuals, published in 2021. She serves as the Lead Medical Consultant for Unbound Houston and helped create a statewide continuing education program and pass legislation mandating continuing education for all direct care providers in Texas.
There are currently 30 million people human trafficking. 27% of victims are children, with average age of entry 14 years old. This is a $150 billion annual market and the fastest growing criminal industry in the U.S. Victims present in clinics, schools, hospitals, and emergency rooms. School-based professionals are frontline responders and should be equipped to identify and treat victims. This session will equip school leaders to implement organizational protocols to maximize health outcomes. This presentation will explore core competencies for academic settings, as outlined by the recent collaborative and interprofessional report from the U.S. Department of Health and Human Services. Learners will be equipped with knowledge to implement a protocol in their organizational setting to ensure best current practices, moving from an individual response level to a comprehensive care approach. Learners will be given the most up-to-date statistics, research, and initiatives currently ongoing in the fight against human trafficking. Instruction will be given on developing diverse interprofessional teams to maximize impact on health outcomes. Instruction will be given through lecture, case study, group discussion, and Q&A.