Conference Registration HELP Guide
Review the workshops before you register.
Keynote Speaker: Dr. Kerry Magro
Defining Special Needs: From Nonspeaking to Professional Speaker
Dr. Kerry Magro Ed.D. is an award-winning autistic professional speaker, best-selling author, and autism consultant for the HBO series Mrs. Fletcher that aired in Fall 2019 and the upcoming season of Netflix's 'Love on the Spectrum.' He started professional speaking 11 years ago via the National Speakers Association after he fell in love with theatre as a child to help with his social and communication skills. Today he has spoken at over 1150 events, including 2 TEDxTalks and a 'Talks at Google' presentation. In addition, Kerry is CEO & President of KFM Making A Difference. This nonprofit organization hosts inclusion events and has provided 100 scholarships for students with autism for college and counting since 2011. In his spare time, he hosts a Facebook Page called Kerry's Autism Journey that now has 218,000 Facebook followers. He does on-camera interviews highlighting people impacted by a diagnosis to breaking down barriers in our community. The videos he's produced have been watched over 35 Million times.
Kerry's best-selling books Defining Autism From The Heart and Autism and Falling in Love, I Will Light It Up Blue and his latest Autistics on Autism have reached Amazon Best-Seller Lists for Special Needs Parenting. He is based in Hoboken, New Jersey. If you purchase a book prior to the conference Dr. Magro will be available for a book signing following his keynote address. You can find his latest book, Autistics on Autism by clicking this link https://www.amazon.com/Autistics-Autism-Stories-Growing-Pursuing/dp/B09RTYHNQS
Session A1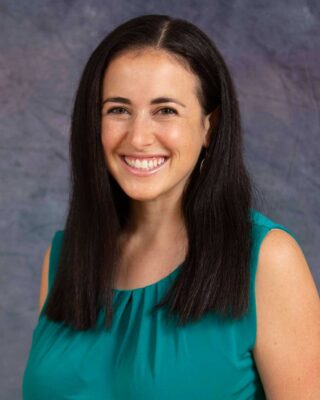 Presentation title: Care for refugee and immigrant children: opportunities for medical care, legal advocacy, and community connections
Dr. Julia Rosenberg is an Instructor of Pediatrics at Yale University. She is a general pediatrician and clinician-scientist whose work focuses on improving access to care for immigrant and refugee children and families. She partners with community members and interdisciplinary teams to evaluate and improve the health-related social needs that affect the health of families. Her recent work has included the evaluation of pediatric asylum medicine practices as well as the implementation and evaluation of preventive mental health interventions for refugee children and families.
Refugee and immigrant children often face unique stressors before, during, and after migration. In this workshop, pediatric and school-based health providers will discuss the unique experiences and stressors faced by children in immigrant families. They will review legally protected status types for immigrant children and will review the unique medical, mental health, and legal needs of both undocumented children and refugee children. They will discuss key medical components and considerations for Refugee Health Assessments and will review resources for the provision of care for refugee and immigrant children.
In this interactive discussion, participants from multiple backgrounds will first be introduced, via interactive lecture, to broad concepts and challenges in the care of immigrant and refugee children, specifically related to barriers to accessing needed mental and behavioral health care. There will be interactive components throughout the didactic lecture, particularly for participants to share their experiences.
There will be two breakout sessions, each of which will include overviews, case presentations, time for breakout discussions, and then a return to the larger group to share overarching concepts. The first breakout session will focus specifically on unique medical and legal concerns often faced by children in immigrant families. The second breakout session will focus on community partnerships to overcome barriers to care, from partnerships to change and improve policies to community-based mental health and wellness initiatives.
Session A2
Presentation title: Quality Suicide Prevention and Care for School-Based Health Settings: Zero Suicide framework in Schools
Ms. Duarte is a Licensed Clinical Social Worker and Public Health Professional who received her Masters's Degree from the University of Connecticut and has over 25 years of experience in substance abuse and suicide prevention, and mental health promotion. Ms. Duarte is a Behavioral Health Program Manager in the Prevention and Health Promotion Division of the CT Department of Mental Health and Addiction Services, Office of the Commissioner. She oversees federal and statewide initiatives and contracts and is the Suicide Prevention Project Director and Employee Assistance Program Liaison. Ms. Duarte chairs and participates in multiple statewide committees, is a founding member of the CT Chapter of the American Foundation for Suicide Prevention, a developer of the Gizmo's Pawesome Guide to Mental Health© and Elementary Curriculum, co-leads CT's 988 Suicide & Crisis Lifeline services, and has served as the Co-Chair of the CT Suicide Advisory Board since January 2012.
Julie is Vice President of Suicide Prevention Strategy and the Director of the Zero Suicide Institute at the Education Development Center. She provides strategic direction to health care systems to improve the identification and treatment of people at risk for suicide. She has collaborated on numerous grants and publications about systems-based approaches to suicide prevention. Julie's primary responsibility is to advance the development, dissemination, and effective implementation of comprehensive suicide care practices in various settings. She has expertise in behavioral health transformation, state and local community suicide prevention, quality improvement, and the use of evidence-based practices for suicide care in clinical settings. Julie has a Ph.D. in Clinical Psychology from the George Washington University and lives in Silver Spring, MD.
In CT and the US, suicide is the second leading cause of death among youth ages 10-24, with the fastest growing rates among youth ages 10-14. In 2021, of all CT emergency department visits, youth age 17 and under who attempted suicide accounted for over 1,000 visits, and those with suicidal thoughts accounted for over 5,900 visits. The Zero Suicide quality improvement framework for health and behavioral healthcare settings can be utilized to transform the way people with suicidal thoughts and urges are cared for in these settings to reduce their risk of future suicide attempts and death.
This session will introduce the Zero Suicide framework and related evidence-based practices and tools school-based health centers can utilize to identify and respond to youth at risk of suicide. Participants attending this session will learn: 1) how and why transforming the culture related to suicide prevention in a school-based health center is possible by sharing a comprehensive framework for suicide prevention (Zero Suicide) and how it can be applied in their setting; 2) evidence-based education and training available in CT for suicide prevention (e.g. QPR Gatekeeper Training, Talk Saves Lives, ASIST, CALM, C-SSRS); 3) tools that can be put into practice immediately to support suicide risk screening and assessment, safety planning, and counseling access to lethal means; and 4) crisis resources in CT that align with the Zero Suicide elements and support connections to care, specifically the 988 Contact Center and youth and adult mobile crisis services.
Session A3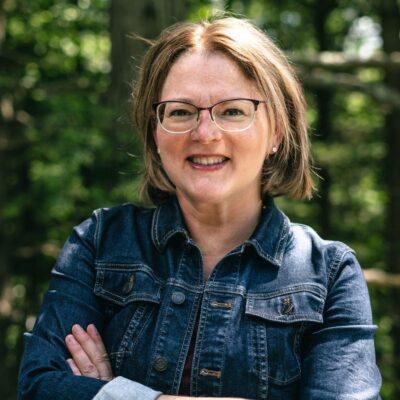 Presentation title: Feel Your Best Self: A New Toolkit
Dr. Sandra M. Chafouleas is a Board of Trustees Distinguished Professor and Neag Endowed Professor in the Department of Educational Psychology within the Neag School of Education. She also serves as the founder and Co-Director of the UConn Collaboratory on School and Child Health (CSCH). Dr. Chafouleas received her Ph.D. in psychology (school) from Syracuse University and has been a licensed psychologist in Connecticut since 2001. Dr. Chafouleas has demonstrated continued success with extramurally funded research since 2006, with work focused on supporting school system implementation of evidence-informed practices and expertise in areas of integrated health and learning (whole child), school mental health, and behavior assessment. She has authored over 150 publications, and regularly serves as a national presenter and invited speaker. She is a fellow in both the American Psychological Association and Association for Psychological Science and is an Invited Member and Past-President of the Society for the Study of School Psychology.  She received the 2018 Edward C. Marth Graduate Mentorship award from the University of Connecticut AAUP; the 2018 UConn Alumni Foundation award for Faculty Excellence in Research and Creativity Award in the Humanities, Arts, and Social Sciences; the 2016 APA Division 16 Oakland Mid-Career Scholar Award; the 2009 UConn Alumni Association award for Excellence in Graduate Teaching; and previously served as associate dean for The Graduate School (2012-2014) and then the associate dean for research in the Neag School (2014-2016). Prior to becoming a university trainer, she worked as a school psychologist and school administrator in a variety of settings supporting the needs of children with behavior disorders
Dr. Iovino is a postdoctoral scholar in the Department of Educational Psychology and at the Collaboratory on School and Child Health at the University of Connecticut. Dr. Iovino has presented nationally and published on topics such as family caregiver health and well-being, school-based behavior screening, and supporting district and school implementation of policies and practices related to the Centers for Disease Control and Prevention's Whole School, Whole Community, Whole Child model. Her primary research interests involve social-emotional and behavioral assessment and intervention that supports positive outcomes for children and their caregivers.
Emotional well-being refers to the overall positive state of one's emotions, life satisfaction, sense of meaning and purpose, and ability to pursue self-defined goals (Park et al., 2022). Particularly over the past two years of substantial uncertainty and disruption to routines, children and adults have experienced increased challenges to emotional well-being. Opportunities to develop critical skills have been missed or delayed, and educators are needing to redesign instruction in ways that meet the academic, social, and emotional needs of students. Access to existing social and emotional learning curricula may be compromised by cost, time requirements, teacher training, and access to materials. In this conference session, we introduce Feel Your Best Self (FYBS), a new toolkit developed to promote emotional well-being for preschool and elementary-aged children. Based on the evidence of simple strategies that can improve emotional well-being (Iovino et al., 2021), FYBS includes instructional materials for 12 simple strategies to strengthen day-to-day experiences of positive emotions. FYBS focuses on strategies to support self-awareness, self-soothing, and social relationships and has been piloted with over 200 preschool and elementary-aged students. FYBS incorporates puppetry to model and teach each strategy. Using puppets has been shown to increase student engagement and peer collaboration while reducing student anxiety related to making mistakes. The goal of this workshop is to introduce participants to the toolkit, its instructional materials, and ongoing research on the implementation and effectiveness of FYBS in schools and related settings.
Session A4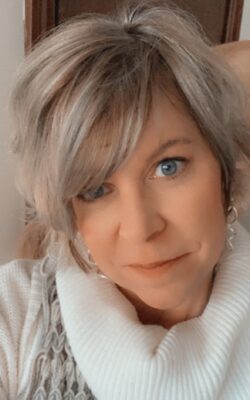 Presentation title: Caries Risk Assessment Review and Training: The "Who, What, When, and Where" of the Program
Leigh- Lynn Vitukinas RDH, MSDH is an experienced Registered Dental Hygienist with a demonstrated history of leading public health initiatives aimed to improve the oral health of underserved populations. Currently, she leads the Connecticut Dental Health Partnership's – the HUSKY Health dental plan strategy to increase the use of oral health assessment and fluoride varnish applications by non-dental medical professionals at medical well-child visits. She is a practiced trainer and instructor having served as a dental hygiene clinical instructor and clinical content subject matter expert to the Partnership's Community Engagement and Oral Health Navigation teams as well as a variety of statewide and national oral health initiatives.
Utilizing the State of Connecticut's Oral Health Screening Tool participants will learn the oral health risk screening assessment procedure for children enrolled in the HUSKY Health program at School-Based Health Centers. The training will consist of a presentation walking participants through how to use the tool to complete the oral screening assessment, how to identify the corresponding screening assessment codes used for Medicaid billing reimbursement, and processes to inform parents of the results of the assessment and ways to connect children to a dental home will be explored. This training will calibrate eligible and enrolled Registered Dental Hygienists (RDHs) on the use of the screening assessment codes. Completing this training will credential the qualifying RDH with the Department of Social Services (DSS) enabling the RDH to bill programs for reimbursement of the screening assessment codes
Session A5
Presentation title: The Language of Violence: A Call for Safety
Polly Marston, Ph.D. is an Intimate Partner Violence Consultant at Connecticut's Department of Children and Families.  Dr. Marston's own research focuses on gender role conflict among school shooters. Dr. Marston's current practice focus is related to an anti-violence framework incorporating anti-sexist and anti-racist ideology.   Dr. Marston's work brings an awareness of the damaging effects of patriarchy on all gender expressions and how to use this as a tool for the assessment and engagement of those at risk for violent expression.
The country continues to be devastated by school shootings, which seem to have returned full force to the classroom after the school closures of the pandemic.  Large attention has been paid to the violent tactics of the perpetrators with little or no emphasis on the thousands of calls for safety that occurred in the years before the violent event.  School shootings are perpetuated almost exclusively by boys and this should put school officials, mental health professionals, and community stakeholders on high alert.  Not because boys are bad and violent, but simply because this suggests that things, perhaps in school, are not going well for them.   In this workshop, we will:
Define gender role conflict theory and its impact on violent expression in boys and men.
Outline the negative impact of gender role conflict and restrictive gender roles on the global functioning of boys and men
Review findings of what several school shooters wrote about their lives and their own personal gender role conflict
Examine the role of school culture on gender role conflict
identify tips and interventions to move toward safety
This workshop will employ lecture by the presenter, audience participation/quizzes to elicit responses and monitoring of questions/chat throughout for dialogue, and multimodal media to include salient video, audio, and other content.
Session B1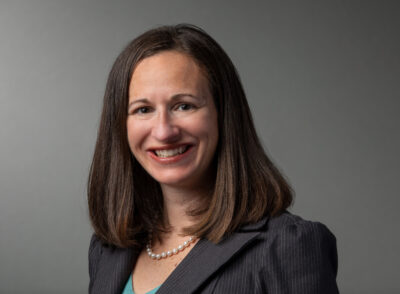 Presentation title: Newest Innovations in Diabetes Technology: Navigating the Use of Insulin Pumps, Continuous Glucose Monitors, and Automated Insulin Delivery (AID) Systems
Kate Weyman, MSN, APRN, FNP-C, CDCES is a Nurse Practitioner and Certified Diabetes Care and Education Specialist in the Pediatric Endocrinology Section at the Yale School of Medicine. She primarily works with pediatric and emerging adult patients who have diabetes. Kate earned her undergraduate degree in nursing from the University of Vermont. She completed her master's degree at the Yale School of Nursing where she became a Family Nurse Practitioner. After working for several years in family practice, Kate specialized in endocrinology and obtained her Certified Diabetes Educator certification. She has a special interest in clinical research related to Type 1 diabetes, especially surrounding closed-loop and artificial pancreas technology as well as using positive reinforcement to influence behavioral changes in adolescent and emerging adult patients. Additionally, Kate helped to develop the Yale Bridge Transition Program, working with pediatric Type 1 patients to have a successful transition to adult care. Her work on numerous research studies has been widely published. Kate also served as guest editor for the Diabetes Special Edition of the SAGE Open Nursing journal. In addition to research and clinical care, Kate is committed to educating future nurse practitioners, particularly in the field of pediatric diabetes, and has been a clinical instructor for the Yale School of Nursing for many years.
The purpose of this presentation is to review current insulin pumps, continuous glucose monitors and hybrid closed loop systems that automate insulin delivery that is on the market and being used by patients with Type 1 and Type 2 diabetes. Content will include basics of insulin pump use; foundations of continuous glucose monitors and an overview of how automated delivery systems work. A special emphasis will be placed on the newest technologies being used by patients and how patients can be educated and supported to help these systems perform best. The presentation will concentrate on the use of these systems in schools and how to optimally team with patients and families for ideal outcomes. Special features of current technology will be discussed, and basic troubleshooting will be reviewed. Examples of real-life pumps, sensors, and automated insulin delivery reports will be shared. The best ways to manage patients using diabetes technology will be discussed in detail. This will include how the management of patients on new hybrid closed loop systems differs from the management of patients on traditional pump therapy. The presentation will include a didactic presentation of material as well as hands-on experience with real-life devices, case studies, and role-play that elucidate best practices. Real-life tips and tricks will be explored as well as barriers for both patients, families, and providers and how to help overcome them. Participants will have the opportunity to ask questions and practice button pushing with real devices.
Session B2
Presentation title: Misdiagnoses and Red Flags: How to approach clients from a problem-solving perspective.
Dr. Alexandra Gozzola was hired as a clinical counselor at UCFS in April of 2022 and has previously held clinical positions for The Grounded Therapist and Guilford Youth and Family Services here in Connecticut; as well as providing online counseling services during the pandemic to first responders. Dr. Gozzola holds certifications in Dialectical Behavioral Therapy and as a personality disorder specialist but likes to focus her work on the proper diagnosis and treatment of clients. Through both counseling and teaching future counselors at the master's level, Dr. Gozzola has worked to focus on the individual who walks in the door and how to address the symptoms, history, and additional factors to best serve and care for the client.
Misdiagnosis in mental health has been a pervasive issue since the advent of the mental health field but is one that with effort and diligence can be reduced both on the mental health and medical sides. This presentation teaches techniques on evaluation of the client in both the clinical and medical settings in school-based health care. This would include understanding personal/family history, medical/mental health history, presenting issues, ethnicity, culture, socio-economic level, education level, gender, sexual orientation, age, environmental factors, medication use and adherence, and substance use. Following evaluation, clinicians will learn to identify a diagnosis based on the information collected, or red flags will be clearly identified by practitioners so a referral can be made for mental health support. This presentation will teach clinicians/practitioners why it is important to structure and formulate a treatment plan based on collected information in collaboration with the client to identify the goals the clinician/practitioner thinks may be helpful and to also gain insight into what the client may be identifying as where the work needs to be done. Applying the treatment plan will assist in evaluating if it is efficacious in reducing symptoms and determining if the client is noticing a change in their daily functioning. Finally, a clinician/practitioner needs to be able to recognize if the treatment plan is not efficacious is it the appropriate plan that is not fitting the client, or if the diagnosis is inappropriate based on the information gained having gotten to know the client.
Session B3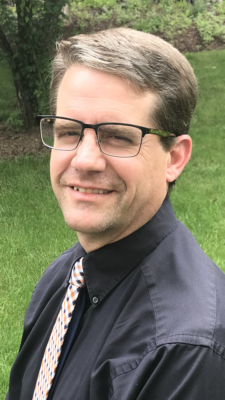 Presentation title: Preparing for Emerging Infections in School
Dr. Murray received MD and Ph.D. degrees from the University of Connecticut. He completed his residency in pediatrics and fellowships in pediatric infectious disease and medical microbiology at the Yale School of Medicine/ Yale New Haven Children's Hospital. (YNHCH). He was a founding faculty member of the Frank Netter MD School of Medicine at Quinnipiac University in 2011 and was selected as an Outstanding Faculty Scholar in 2014. Dr. Murray returned to the Yale School of Medicine Department of Pediatrics, Section of Infectious Disease and Global Health in 2018 as an Associate Professor and the Associate Medical Director for Infection Prevention at YNHCH. He has been actively involved in planning risk mitigation strategies to prevent the spread of COVID-19 within the hospital and within the community working with numerous organizations, summer camps, and schools to help them re-open safely. In 2021 the Department of Pediatrics awarded him the Norman J. Siegel  Faculty Award for patient care, generosity, collegiality, and leadership for his COVID-19-related activities.
In recent months travel has returned and there have been outbreaks of infectious agents, both new and old, with the potential to impact children. The goal of this workshop is to help school-based healthcare personnel recognize and respond to children with suspected unusual infections. A case-based scenario will be presented that as of now will focus on three presentations 1) Pox viruses, including monkeypox 2) Hepatitis in children under 10 years possibly caused by adenovirus and 3) Both latent and active tuberculosis. These cases are subject to change to remain relevant to current events and infectious outbreaks. In each case, general questions will lead to small group table discussions followed by an open discussion. We will: 1) Review the clinical presentation of the disease and related diseases to help distinguish between them, 2) Identify risk factors such as travel and exposure history to determine the probability a rare disease is present 3) Synthesize a plan of action to protect other people in the school while bringing the child safely to medical attention. The session will end with a general question and answer session regarding current infectious diseases circulating in the community that is affecting children. At the conclusion of the workshop, attendees will have an action plan of how to approach a child with a suspected unusual infection even if the cause is not clear and how to work with the Department of Health to investigate the outbreak.
Session B4
Presentation title: Every Smile Counts Survey for Children
Chantelle R. Archer works for the Connecticut Department of Public Health as a Health Program Assistant 2. In her position, she manages oral health surveillance and community water fluoridation activities. Prior to that, she worked as a contractor for the department where she assisted with the implementation of the Connecticut State Health Improvement Plan (SHIP) and the department's performance management, quality improvement, and workforce development activities. Chantelle has a Master's in Public Health from Southern Connecticut State University.
Lisa Budris is an Epidemiologist in the Maternal, Infant, and Child Health Unit at the Connecticut Department of Public Health where she manages the data for the Pregnancy Risk Assessment Monitoring System (PRAMS) survey, assists the Office of Oral Health and the Maternal Mortality Review Program with their data needs. Lisa received a Bachelor of Science in psychology and a Master of Science in research, statistics, and measurements from Southern Connecticut State University and a Master of Public Health from the University of Connecticut.
The Connecticut (CT) Department of Public Health (DPH) Office of Oral Health (OOH) will present Every Smile Counts, an oral health survey of kindergarten and third-grade children in randomly selected elementary schools throughout CT. Staff will describe the purpose of the survey, planning, implementation, and results. The purpose of the survey is to collect oral health surveillance on the oral health status of children at a point in time. The survey has been previously conducted three times (2007, 2012, and 2017), which allows for comparison over the years. The presentation will include an overview of how the survey was planned, including logistics and coordination with the schools. Staff will
describe how the sample was selected and how the survey was conducted by a contracted screening team. The results of the survey will be presented including an overview of the indicators, how the data was collected, and how it was analyzed. Lastly, the OOH will outline best practices and lessons learned. The workshop will be conducted in a lecture/discussion
format with time for questions and answers at the end.
Session B5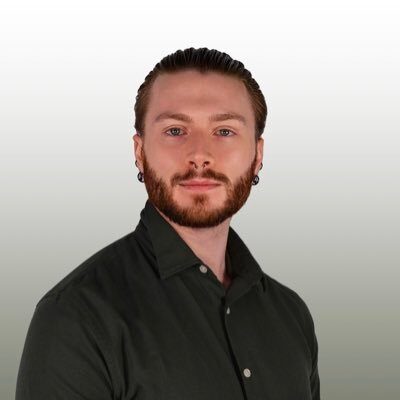 Presentation title: Dear Cis Het Clinicians…
Cody Helgesen (they/them) is a Licensed Professional Counselor Associate (LPCA) in Connecticut and is a Nationally Certified Counselor (NCC). Currently, they work for Family Centers in their School-Based Health Center program working as a mental health counselor for teenagers in grades 9th-12th who present with a variety of concerns such as adjustment disorders mood disorders, anxiety disorders, PTSD, ADHD, queer identity issues, eating disorders, as well as other comorbid presenting problems. In addition, they are also the Assistant Clinical Coordinator for Meridian Psychotherapy Associates, working a small caseload of young adults predominantly in college who present with similar concerns as their full-time caseload. Mx. Helgesen is currently pursuing a doctoral degree at Southern Connecticut State University in Counselor Education and Supervision where they also serve as a full-time graduate assistant to the department and Dr. Laurie Bonjo. In their work as doctoral students, Mx. Helgesen has research interests related to the queer community, in particular adolescents and children, older adults, and other protected populations. Additional research interests include neurodivergence such as ADHD/ASD, as well as having a strong focus on ethical and multicultural socially just, and decolonized practices within the field of counseling and mental health. Mx. Helgesen also assists Dr. Bonjo with their research, as well as serves as a co-teacher to masters level students in classes centered on core counseling competencies: Counseling Skills and Techniques, Counseling Theories, Developmental Psychopathology, and recently has taken on Sex. Issues in Counseling.
This presentation introduces important factors to consider when working with queer youth. Research shows that queer youth are more likely to encounter individual and systemic barriers to successful outcomes. Examples of these barriers include but are not limited to the following: being subject to higher rates and stricter episodes of disciplinary action, intergenerational/historical traumatic events, family rejection, community rejection, school push out, religious/spiritual push out, the risk to health and safety due to implied and/or inflicted violence, and lack of access to queer affirmative services. Some results of these barriers are elevated rates of suicidal ideation, suicide attempts, and suicide completion, substance use and abuse, non-suicidal self-injury, interpersonal challenges, housing insecurity, intimate partner violence, financial insecurity, eating and feeding disorders, youth sex work, and youth sexual bartering, and high levels of risk-taking behaviors that have the potential to result in adjudication. Clinicians working with queer youth must be aware of how intersectional identities affect the processing of traumatic experiences. Clinicians who work with queer youth must also be aware of the potential pitfalls that can arise when the assumption is that queerness is the primary traumatic factor to explore. Using a decolonization and liberation framework, the presenter will provide queer-aware strategies for working with queer youth who have experienced trauma and other best practices for working with queer individuals.