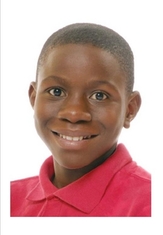 Connecticut's School-Based Health Centers (SBHCs) play a vital role in keeping children healthy and in school by providing immunization on site.
The State of Connecticut has mandatory immunization requirements for children.
Without proof of such vaccines, children are not allowed to attend school.
Connecticut School-Based Health Centers Engage Adolescent African-American and Latino Males in Mental Health Services
African-American and Latino males are half as likely to receive mental health services than non-Hispanic White youth. Yet, both groups experience emotional and behavioral problems that often result in school and social issues. It is important to understand how African-American and Latino young men perceive and experience available mental health services, particularly services offered through School-Based Health Centers (SBHCs). SBHCs are generally more accessible to adolescents than community-based services. This Issue Brief describes the factors that contribute to the effective utilization of mental health services in Connecticut's SBHC by adolescent African-American and Latino male students and examines SBHCs and their staff's ability to engage this population. Read more...
Integrated, Trauma-Informed Mental Health Care to Support Boys & Young Men of Color
At the highest level of capacity, there are SBHCs with long-standing mental health programs that encompass a variety of services, including individual, family, group therapy, youth development, support groups, and crisis response, as needed. The mental health team is more likely to reflect students' racial/ethnic and gender diversity and has strong relationships with the medical team and school staff.
Read more on the California School-Based Health Alliance website.
The Connecticut Association Of School Based Health Center's School-Based Dental Manual – Click here to view
CASBHC is excited to release the first of its kind: The Guide to Connecticut School-Based Dental Services. This manual gives a general overview of providing school-based oral health services.
The purchase of a manual includes a hardcopy and electronic version. Member price $50 Non-member $55
The School-Based Health Center Coordinator's Manual 2.0 Is Here! – Click here to view
The Connecticut Association of School Based Health Centers has released the first edition of School-Based Health Center Coordinator's Manual. This manual provides extensive resources for starting, operating, and maintaining a school-based health center in the state of Connecticut. The contents draw directly from public health codes and public acts that regulate outpatient health care facilities in Connecticut. Also, sample forms are included in the appendix for your adaptation and use.
The Coordinator's Manual is an essential item for all school-based health centers in Connecticut.