Cultural Competency Training Resources
The Connecticut Association of School Based Health Centers offers training opportunities for cultural competency continuing education units for school-based health clinicians in the state. Cultural competency training is now required for licensure by the State of Connecticut for all mental health clinicians and a requirement for all SBHC staff in DPH-funded sites.
The Legislature has passed, and the Governor has signed legislation that will require most licensed mental health providers to attain at least one hour of continuing education per license year on the topic of cultural competency. Those licensed professionals who come under this new law are LCSW, LMFT, LPC and LADC. The statute is effective as of October 1, 2013, and the new law's applicable date is October 1, 2014. This means LCSWs who renew their license in October 2014 and thereafter will have to have met the one-hour requirement of formal training on a topic related to cultural competence. To further clarify, once an LCSW renews their license starting with renewals in October 2013, LCSW will need to acquire the hour of training to meet the requirement for their renewal in October 2014. For example, if you renewed your license in October 2013, the requirement begins November 2013; if you renewed your license in January 2014, the requirement started February 2014.
Reaching for Cultural Competency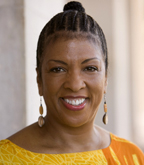 Michele Stewart-Copes is CEO of SEET Consultants, LLC and a national trainer and consultant in systems change, community integration, staff development and coaching. As Community Outreach Coordinator at the Connecticut State Department of Public Health, Office of Multicultural Health, she has worked with the Multicultural Health Advisory Commission and the Connecticut Multicultural Health Partnership to impact policy planning and development. Michele's presentation will help participants develop a knowledge base about how cultural values and assumptions influence relationships and interactions.
Contact Michele Stewart-Copes
Michele Stewart-Copes, M.S.,M.S.W
CEO SEET Consultants LLC
System for Education Equity & Transition
281 Rocky Hill Avenue
New Britain, CT 06051-3726
Creative Youth Productions (CYP) is an organized afterschool program of the Bridgeport Public Schools, and focuses on promoting youth development. The program achieves its goal by introducing youth to the fundamental aspects of the arts: theater, dance, media, music and visual. Young people from CYP will present youth's serious issues such as bullying, family violence, LGBTQ issues, substance abuse, and mental health issues among young people.
Visit the Creative Youth Productions Website
Interested in Creative Youth Productions performing at your school? Call 203-610-4323
Invisible No More: Working with Homeless Youth
Dr. Gordon is an Assistant Clinical Professor in Psychiatry at the Yale University School of Medicine and at the Consultation Center, Division of Prevention and Community Research. His research focuses on housing insecurity and how it affects young people's behavior, education, and health. Dr. Gordon studies the unique needs of this group and areas for intervention. For more information, see Dr. Gordon's project Invisible No More. Dr. Gordon was recently featured on WNPR.
Learn more about Dr. Gordon and his work here.
Cultural Competency Resources
Racial Equity Tools - Racial Equity Tools is designed to support individuals and groups who want to increase their understanding of racial equity issues and help those working toward justice at every level - in systems, organizations, communities, and the culture at large.
Huffington Post